Hire the Right Rubbish Removal Service in Finsbury Park!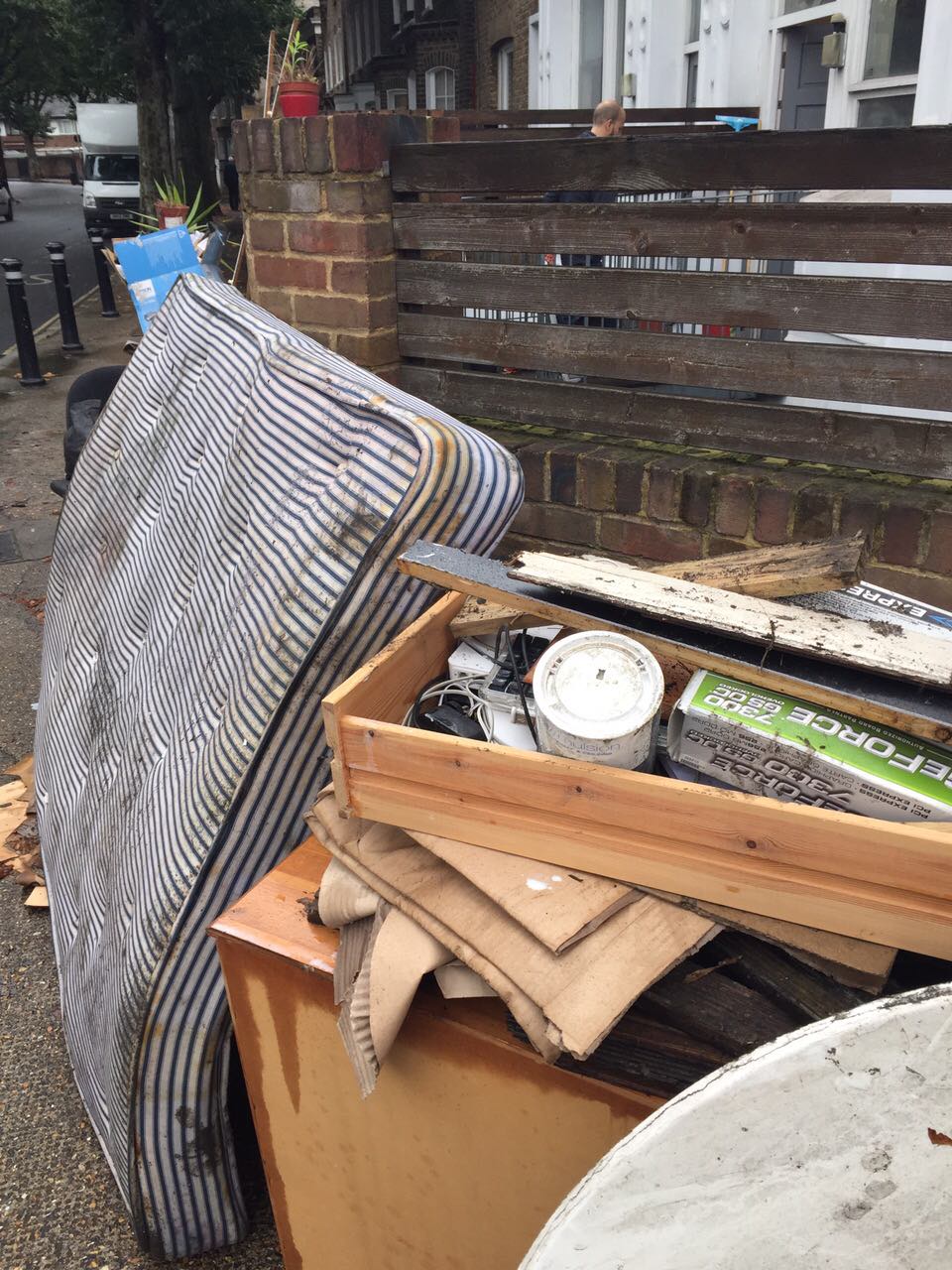 Rubbish Removal Finsbury Park is here to help you discover just how easy rubbish removal can be when you hire professional help. With our expertise and the services we offer, there is no longer any need to worry about how you are going to deal with all of the junk and clutter which might be lying around your property. Whether you are thinking about your home, office, garage, attic, or garden, we have got you covered. Thanks to the rubbish removal services we have on offer in Finsbury Park you can have the best help in the business. Call 020 8396 7458 today for a free consultation.

We want to make your life easier, providing the kind of house clearance in the N4 district and the surrounding areas that allows you to relax. Hiring our team lets you sit back and relax while even the most difficult to move items are thrown away in the correct manner. You won't need to worry about clearing your schedule or having to find the right equipment to get the job done either. When you are searching for the right home clearance help anywhere in the area, we are the company to hire.
Rubbish Clearance & Waѕte Removal Prices in Finsbury Park

| | | | | | |
| --- | --- | --- | --- | --- | --- |
| Space іn the van | Loadіng Time | Cubіc Yardѕ | Max Weight | Equivalent to: | Prіce* |
| Single item | 5 mіn | 1 | 50 kg | 5 bags | £60 |
| Minimum Load | 10 min | 1.5 | 100-150 kg | 8 bin bags | £80 |
| 1/4 Load | 20 min | 3.5 | 200-250 kg | 20 bin bags | £110 |
| 1/3 Load | 30 min | 5.25 | 300-400 kg | 30 bin bags | £150 |
| 1/2 Load | 40 min | 7 | 500-600kg | 40 bin bags | £200 |
| 3/4 Load | 50 min | 10.5 | 700-800 kg | 60 bin bags | £260 |
| Full Load | 60 min | 14 | 900-1100kg | 80 bin bags | £330 |
*Our rubbish removal prіces are baѕed on the VOLUME and the WEІGHT of the waste for collection.
Please call our helpful team on 020 8396 7458 for a free quote or further information.
Get the Most Attractivly Priced Rubbish Removal Service in Finsbury Park

Thanks to the speed and efficiency we can offer, you can get any property cleared in no time at all. We want all of our customers to be able to depend on the assistance which we provide. That means you can hire office clearance or loft de-cluttering services anywhere in the N19 region and be certain the job will be handled quickly and easily. Since no waste removal other company is as dedicated to saving you time and energy as we are, there has never been a better way to clear out the essential space in your property.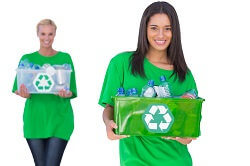 The help we provide for businesses can be absolutely essential. We understand how important it is that your company and your staff remain focused on the job at hand, so we have developed amazing office waste clearance services in the N4 area to help you remain as productive as possible. If you don't want to waste time but still need to remove rubbish and clutter from an office, then giving our company a call can assure you of getting the right solution in no time at all. Call 020 8396 7458 now and let us handle your rubbish removal!
Hire Experienced Rubbish Collection Specialists in Finsbury Park, N4

For many people, the best part of the solutions we provide is the money we are able to save them. We have spent years refining the expertise we deliver, driving down the cost of hiring domestic clearance in the N19 district and beyond. It is this dedication to lowering prices that customers have come to love. They know they can depend on us to drive down the cost of everything from skip hire to rubbish collection. There is nothing we cannot help with and no better option for those who are searching for the best value for money in the business. So call today for a free quote and find out how much you could save.

Here at Rubbish Removal Finsbury Park, we want all of our customers to have access to the best rubbish removal service in Finsbury Park and beyond. When you are in the area and are worried about the rubbish, clutter, junk, garbage or anything else lying around your property, one call to our team can ensure the best experts in the business are ready and on hand to help you every single time. With our combination of the lowest possible prices and the highest possible quality, it is easy to see why so many people hold us in such high esteem. So if you need help with waste clearance, call 020 8396 7458 now for a free quote.


Testimonials
Every time I've used Waste Collectors Finsbury Park I've been really impressed with how quick they work and the quality of loft clearance.
Chuck Tring
The best thing about Junk Removal Services has to be the team of rubbish removal experts they have on staff. Everyone is so friendly, and really willing to go the extra mile, it make such a difference.
Tilly Mirka
Rubbish removal is usually a pretty tricky and costly task, so luckily Waste Collectors Finsbury Park were on hand when needed to prove me wrong.
Tina H.
RubbishRemovalFinsburyPark helped me with sofa disposal. My favourite sofa was too old and it became even dangerous to sit on as it could fall apart at any time. I saw that this company did pretty good work with furniture and decided to hire them....
J. Hardy
As I have mobility issues it is extremely hard for me to handle rubbish removal myself. I have friends and family helping out every so often, but even they have enough of it and they live far away. I had Rubbish Collection Company give me a hand...
Stephen H.
Having never hired a company like Junk Removal Services before, to be honest I was nervous. I had no idea if they were going to do a good job, but thankfully my fears were soon put to rest. They de-cluttered my attic in a speedy fashion, and were...
Allie Thistle
I had been planning on getting rid of my old electrical equipment for a while but the job always seemed to be too much. This would change though when I chanced across Rubbish Collection Company. They showed me how easy it could be, because they...
April R.
I hired Rubbish Collection Company when I wanted my loft cleared out to replace my roof. It was a big undertaking as there was so much waste up there. I salvaged what I wanted and then left the remaining work to the experts. The staff was helpful...
Eric Thomas
When my aunt passed away, we were in despair and wanted help with home clearance. We had grown up in that house and it was really tough to pull through. After meeting a couple of clearance service providers, Waste Collectors Finsbury Park was a...
Jonah R.
Waste Clearance Finsbury Park were excellent when we tidied our garage out recently. There was so much old junk to dispose of we had to hire a company to take it away as we simply didn't know how else to remove it. We knew we couldn't handle the...
Kay Morris